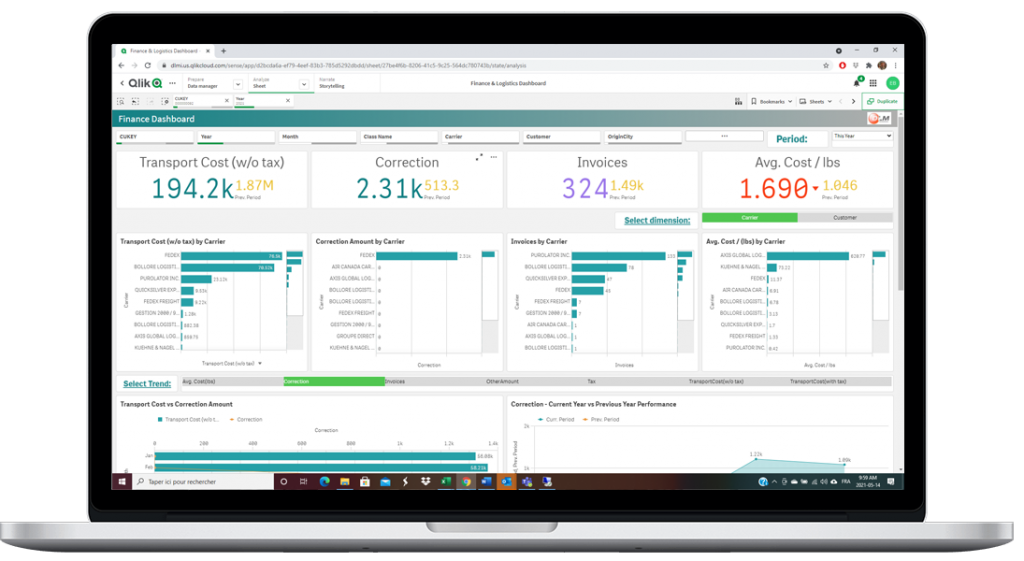 DLM has helped clients save millions of dollars in transport and distribution maximizing efficiency & costs. We work directly with management teams to identify the best logistics partners in the market based on company specific needs and criteria. We work with you, for you. . We meet and exceed the needs of our clients, by providing best in class technology and key performance indicators for you to better understand and manage your transport and logistics costs.
Processing freight bills can be time consuming, expensive and confusing. This is why several companies are now looking for external support for the management and validation of their invoices.
Time is money so let us process your invoices and create value for your business.
Eric Boucher co-founded DML International in 2007 and was its Vice President for 13 years. He now holds the position of President. Since his appointment in 2020, he has led the company in a strategic shift towards improving the customer experience.
His main objective is to help companies perform better by providing them with the right information and a picture of their real transportation costs, so that they can reach new heights in a profitable way. As an entrepreneur with integrity, he enjoys finding innovative solutions to improve his clients' processes and performance, mainly by making financial and logistical information available at all times, easily and by putting his clients first. Eric believes it is important to remain continuously available for his clients, to help and support them as they seek access to their information.
He has contributed to the success of Canadian flagships such as Air Canada Cargo, Bombardier Aerospace, Air Transat, Cirque du Soleil, UAP Napa, but also worldwide like TotalEnergies,
In his spare time, Eric enjoys walking with his dog and racing cars.
DLM's mission is to be the most efficient cost control, transport invoice audit and BI service. By constantly investing in technology, we offer our customers integrated TMS solutions so that they become as efficient as possible in their logistics.
Implement for each company instant access to accurate information on their supply chain and distribution to better manage them and accentuate proactivity vs. responsiveness.
Integrity
At DLM the quality of our work is second to none but the integrity of your information and data is of paramount importance because important decisions will be made with them. That's why we put extra effort into ensuring that this information is honest and extremely accurate.
Honesty
Because we validate millions of dollars that do not belong to us and we do the best job in this area, honesty is an integral part of our values so that customers and carriers are able to have and maintain this bond of trust when we are involved in cost control and invoice verification.
Responsible
Of each amount that we capture and verify because it is the money of our customers, and our goal is that they pay the right amount each time.